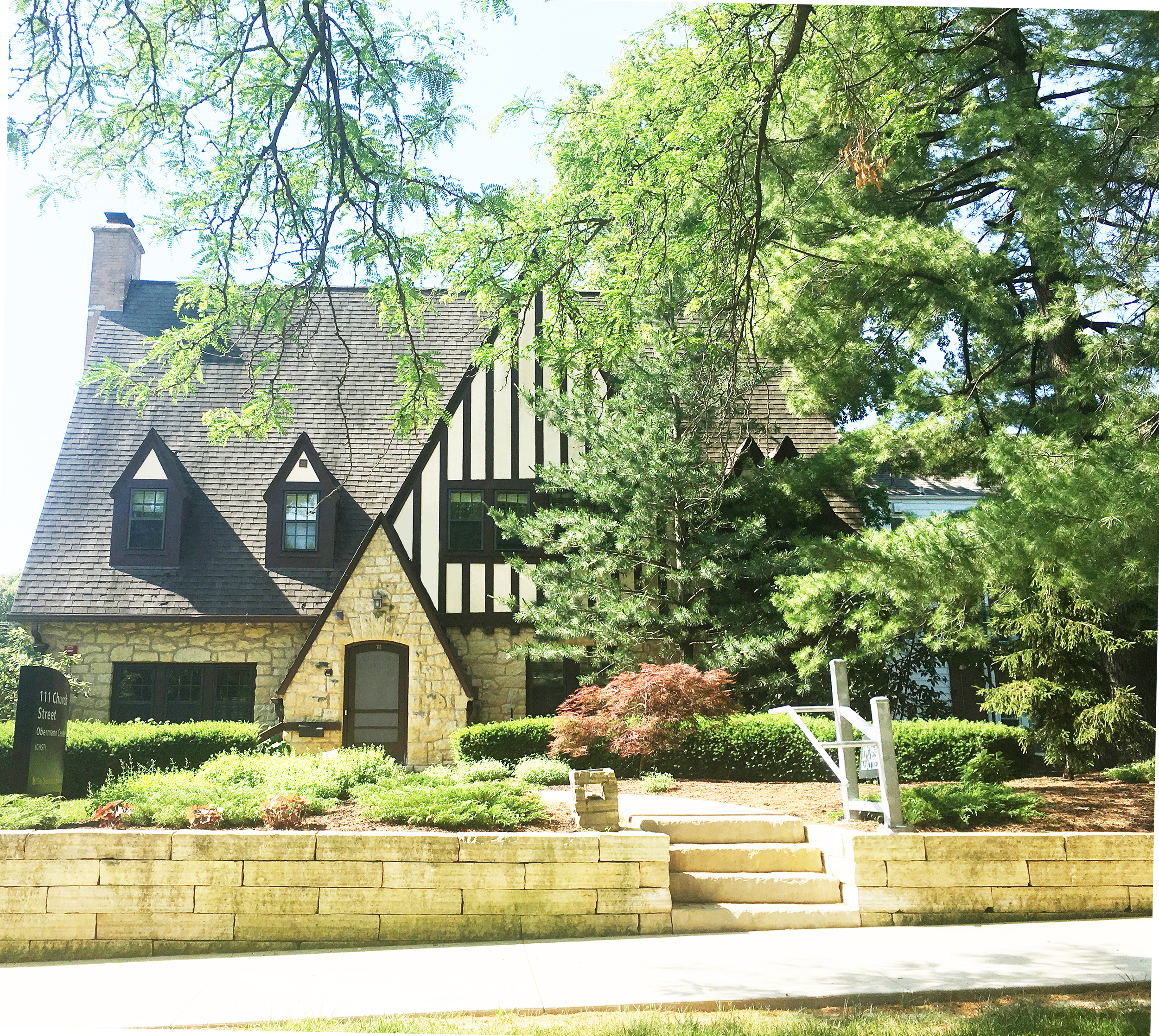 Applications due by 5:00 p.m., Tuesday, March 7, 2023 as a single PDF to obermann-center@uiowa.edu. Application details below.
Call for Applications
With generous financial support from the Office of the Vice President for Research, the Obermann Center will offer the Obermann Center Writing & Research Workshop June 12 to 16, 2023. Faculty writing about their research across all disciplines and ranks are invited to apply. At this weeklong event, participants will have the opportunity to begin summer by deeply engaging a work-in-progress with the support of individualized feedback, workshops, and time to write in solitude and in community at the Obermann Center for Advanced Studies (111 Church St). Participants will receive a small honorarium of $200.
In every field, researchers turn to writing to convey ideas, solve problems, figure out arguments, disseminate findings, and more. The Obermann Writing & Research Workshop offers a combination of structured and open-ended activities, including evidence-based approaches to deepening arguments, practices to enhance (or rekindle) research focus, and time to write and reflect in an array of settings (indoors and outdoors). In addition, each participant will have the chance to ask for feedback in a workshop setting.
The workshop is co-directed by two faculty members whose scholarship and teaching focus on the craft of research and writing across the disciplines: Naomi Greyser, Associate Professor of American Studies, English, and Gender, Women's, and Sexuality Studies at the University of Iowa and Aimee Carrillo Rowe, Professor of Communication Studies at California State University, Northridge. Their approach complements researchers' expertise in their own fields, drawing on over a decade of working closely with academic writers across institutions.
Application Information
Application Guidelines
Faculty from any department and all ranks whose positions require the publication of research and who are interested in amplifying their work through participation in a workshop are invited to apply.  Applicants must be available from 9:30 to 3:15 June 12th through 16th, 2023.
We encourage proposals from faculty at various stages of the writing process, including—but not limited—to those working in the following ways:
engaging multiple audiences

applying or developing interdisciplinary frameworks

exploring fresh topics or subfields that are distinct from an applicant's previous work

seeking parameters or organization for a project (e.g. dividing a piece into two separate parts, expanding a conference paper into a book chapter, etc.)

reconnecting with a project after some time

engaged scholarship

working on topics underrepresented in an applicant's field or at the university

working with intersectional, transnational and/or decolonial frameworks

working across genres or media

working in experimental or nontraditional genres

interested in deepening their writing process or practice
How to Apply
Applications are due by 5pm on Tuesday, March 7, 2023 as a single PDF file. Email to obermann-center@uiowa.edu.
COVER SHEET: Download the Obermann Cover Sheet and please note that it requires the signature of a DEO or supervisor to whom you report, indicating support for your application.

PURPOSE

[350 words]: Why are you interested in participating in the Obermann Center Summer

Writing and Research workshop?

What do you wish to figure out?

ABSTRACT

[400 words]: Briefly describe the project you would like to work on during this week in June. We are looking for an abstract that is accessible to non-specialists.

PLANS

[250 words]: What do you anticipate completing with the help of this workshop? That is, what specific aspects of your project do you plan to work on? What is the likely eventual product of your research (e.g. article, book, study, exhibition, etc. by X date)

STAGE of PROJECT

[200 words]: Describe the stage your project is at currently (e.g. research is complete and writing just begun; draft-in-progress; fine-tuning argument and working out conclusion, etc.) 

PROJECT SIGNIFICANCE

[350 words]: How do you understand the stakes or significance of your research project? Or: what impacts do you hope the project will have and for whom?

YOUR BACKGROUND

: [250 words] Describe the skillsets, areas of expertise and/or experiences that you are bringing to this project.

What else (if anything) would you like the committee to know as we consider your application?
What We'll Consider as We Read Applications
Fit between the applicant's writing and research goals and the aims of the workshop.

Clarity of the abstract and the applicant's description of what they hope to figure out at the workshop.

Intellectual significance and value of the applicant's project, research questions, and impacts of work (inside and/or outside of academia).

Feasibility of applicant's plans for the weeklong workshop.

Reflectiveness regarding writing and research methods and how they wish to move the project, or their writing process, forward.
Naomi Greyser
Naomi Greyser is associate professor of American studies, English, and gender, women's & sexuality studies at the University of Iowa, as well as director of POROI, Iowa's Project on Rhetoric of Inquiry. Greyser is the author of On Sympathetic Grounds: Race, Gender, and Affective Geographies in Nineteenth-Century North America (Oxford University Press, 2017). She is also senior head writing coach at the National Center for Faculty Development and Diversity, where she has supported academics with their research and writing for over a decade. Greyser is currently at work on two interlinked projects on writer's block. The first is a monograph on writing, race, and gender at the university. The second is a volume of justice-based rhetorical practices for academics to work and play with.
Aimee Carillo Rowe
Aimee Carrillo Rowe is a feminist theorist, culture critic and memoirist. She is professor and chair of Communication Studies at California State University, Northridge and the author of Power Lines: On the Subject of Feminist Alliances (Duke University Press, 2008), Answer the Call: Virtual Migration in Indian Call Centers (University of Minnesota Press, 2013), and a study of healing, sovereignty, and Indigeneity in performance communities, entitled Queer Xicana: Performing the Sacred (in progress). Aimee also earned an M.F.A. from UC Riverside, Palm Desert and is currently completing a book entitled, The Third Point: A Queer Family Memoir.