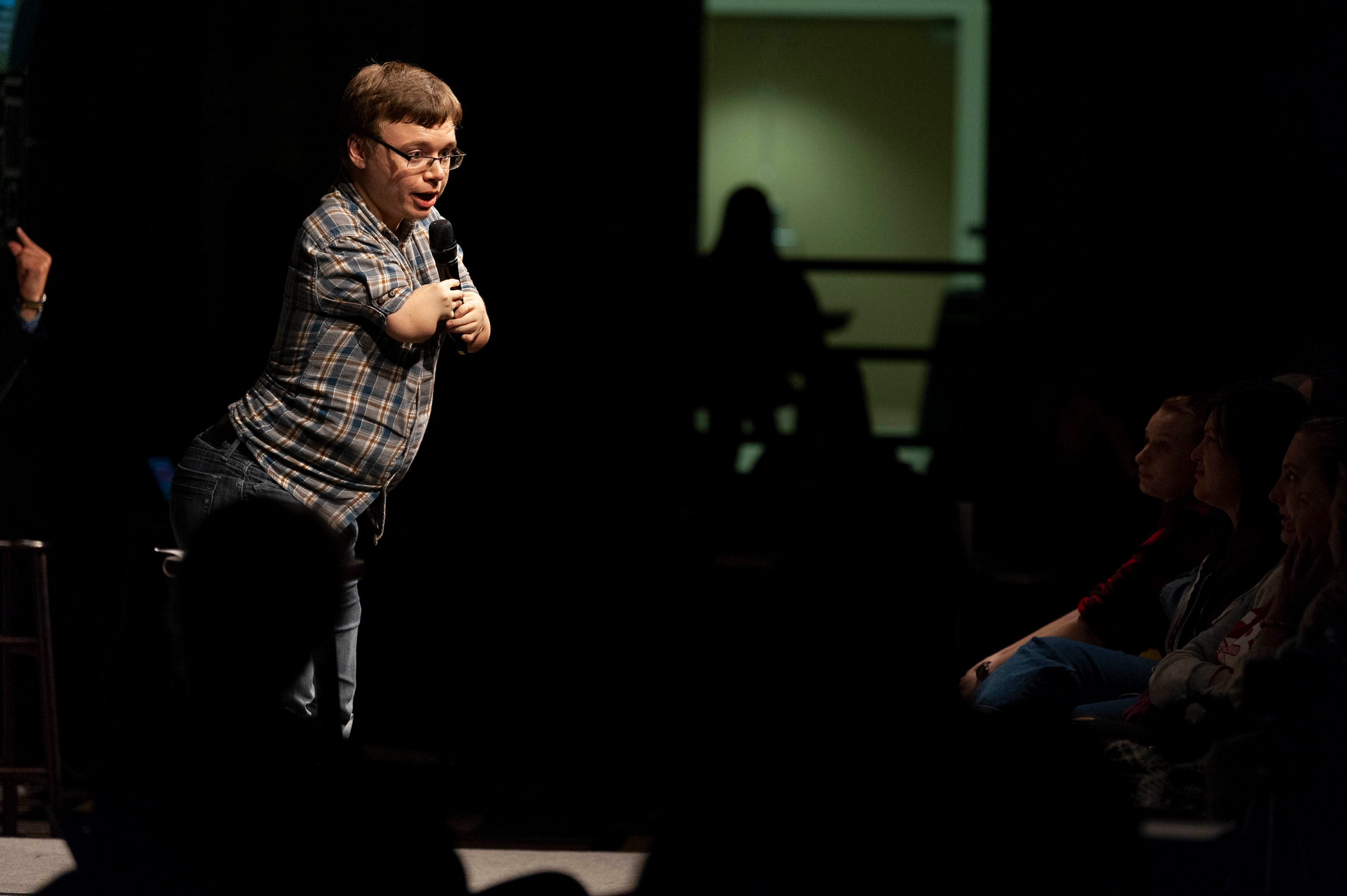 Andrew Tubbs performing stand-up comedy at the 2019 Humanities Symposium, Misfitting: Disability Broadly Considered
Opportunity to explore an important topic in the humanities
The Obermann Humanities Symposium is an opportunity for UI scholars to explore an important topic using the lens of the humanities. Co-directors invite national and international speakers who provide an interdisciplinary response to the theme, and also highlight the work of UI and local experts. The symposium often includes an arts component, as well as opportunities to share pedagogical approaches.
Recent symposia have explored the role of the humanities in understanding and communicating the new age known as the Anthropocene, celebrating and forming a cohesive vision for the study of Latinos in the Midwest, and an examination of Don Quixote as one of literature's most famous exemplars of parody and plagiarism.
This is a $20,000 award (pending budget); many recipients have applied for and received additional funding from other UI offices. The Director(s) also receive significant staff support.
2021–22 Obermann Humanities Symposium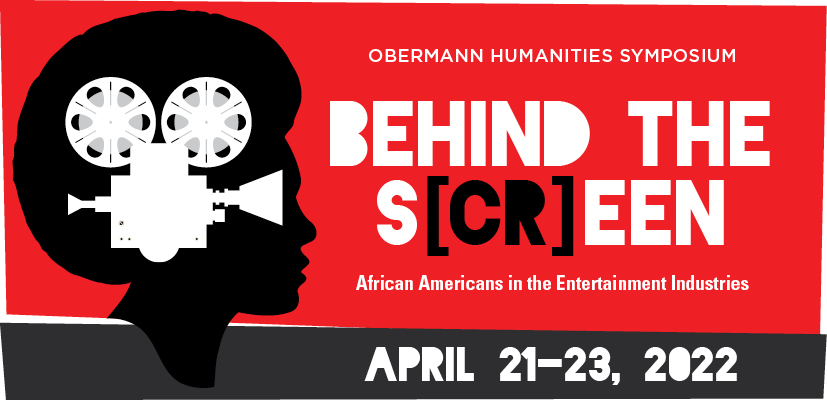 Behind The S[cr]een: African Americans in the Entertainment Industries
April 21-23, 2022 

One of the spaces where critical work around black images happens involves what can be seen—the actual images that dance across our screen from Black-ish and The Chi to Harriet and Dear White People. But what happens if we recast our gaze and look behind the screen to situate black cultural production? As a conflicted and contradictory space, the media industries produce and channel particular forms of creativity and diversity of representation. This symposium explores how the demands and incentives of the contemporary entertainment industries enable and disable the employment and autonomy of creatives of color. Bringing together leading media and cultural studies scholars along with specific professionals within the media industries such as writers, producers, casting directors and marketers, this symposium looks behind the screen to reveal the innerworkings of African American representation.
Co-directors: Venise Berry (Journalism and Mass Communication, CLAS), Tim Havens (Communication Studies and African American Studies, CLAS), and Alfred Martin (Communication Studies, CLAS)
Hosted by the Obermann Center for Advanced Studies, with support from the Ida Beam Visiting Professorships Program. Free and open to the public.