Letter from Our Director
In her poem "Sometimes," Mary Oliver offers pithy "Instructions for living a life" that are also invaluable advice to all who focus on research in its infinite variety: 
"Pay attention.
Be astonished.
Tell about it."
As we see daily at the Obermann Center, what truly motivates artists, scholars, and researchers is this desire to witness the world rigorously, richly, complexly, and deeply—and to bring the discoveries that result into focus for others. 
This year's annual report takes its theme from our new program, "Wide Lens." In collaboration with other units, we invite a group of experts to gather their individual views of a shared topic like Water or Memory into a panorama. As we hope you'll see in this year's report, a Wide Lens is a picture of the Obermann Center in miniature. Bringing together experts from diverse fields, methods, and perspectives to help us see the world anew is what we do best. We hope you'll join us in the coming year as the Wide Lens program zooms in on Artificial Intelligence and Climate.
In another poem—"Yes! No!"—Mary Oliver writes, "To pay attention, this is our endless and proper work." One form of attention is gratitude.
To that end, I offer my warmest thanks to the Office of the Vice President, especially Vice President Marty Scholz and Associate Vice President Kristy Nabhan-Warren, to whom we report. I also want to acknowledge the brilliant and generous Obermann staff—Erin Hackathorn, Lauren Cox, and Jenna Hammerich. I especially want to thank Jennifer New, our Associate Director of many years, whose creativity and imagination contributed immeasurably to the Obermann Center. We wish her all the best in her new endeavors. We're all grateful for all of the units and individuals whose flashes of inspiration and generosity keep the Obermann Center alight.
I see you. Always.
Teresa Mangum, Professor and Director
Wide Lens
This new series—a joint initiative of the UI College of Liberal Arts & Sciences, the Obermann Center for Advanced Studies, the Office of the Vice President for Research, and the Stanley Museum of Art—re-inspired and reconnected us. Artists, scholars, and researchers from across campus shared rapid fire, pecha kucha versions of their research in the beautiful Stanley Museum atrium.
We hosted two Wide Lens events this year—on Water and Memory. Both had full houses of approximately 120 attendees. Join us in 2023–24 as we take a Wide Lens on Artificial Intelligence in the fall and Climate in the spring.
Obermann Working Groups
Over 200 faculty, staff, students, and community partners participated in 29 groups this year. These groups enrich members' research-in-progress, connecting them with cutting-edge developments in the arts, humanities, social sciences, and health and natural sciences. Cross-disciplinary research led to co-designed courses, articles, grants, and speaker series.
Algorithms and Culture Research published "Trust in online search results during uncertain times" in the Journal of Broadcasting and Electronic Media. Black Visual Culture co-planned a three-week series at FilmScene, "Out of the Archive: Black Women Behind the Lens." Facilitating Difficult Dialogues received the 2023 UI Diane L. Finnerty Diversity, Equity, and Inclusion Legacy Award. Food Studies designed a course on Global Food Migrations. Performance Studies explored performance, film, texts, digital arts, and platforms in the new Stanley Museum Visual Classroom. Reproductive Justice convened stakeholders to discuss reproductive health in Iowa. Translation Across the Humanities helped Working Group director Aron Aji secure a $1M US-DOE grant for a National Resource Center for Translation and Global Literacy.
Obermann Humanities Symposium & International Programs Major Project Award
This symposium—organized by Christopher Harris (Cinematic Arts),  Brazilian film scholar, programmer, and teacher Janaína Oliveira, and contemporary Brazilian literature and culture scholar Cristiane Lira (University of Georgia)—featured the emerging wave of young Afro-Brazilian filmmakers, curators, programmers, and scholars whose art and scholarship are dramatically impacting international cinema. Harris notes that this partnership with the Brazilian Consulate, International Programs, the Stanley Museum of Art, and FilmScene inspired "the generation of new knowledge regarding the central question of how Black identity is figured in the new Afro-Brazilian cinema and how that resonates with Black cinema globally."
Approximately 545 people—UI faculty, staff, and students, as well as community members—attended the symposium's nine sessions.
Interdisciplinary Research Grants
Obermann funded six groups whose projects ranged from a public art demolition derby to studies of families with chronic health conditions.
We also recognized the achievements of two past Interdisciplinary Research groups:
A Summer 2019 IDRG project, Mary Helena Clark (School of Art, The Cooper Union) and Mike Gibisser (Cinematic Arts) led to a multimedia documentary about the Lake Pátzcuaro salamanders and the nuns keeping the species alive. A Common Sequence premiered at the Sundance Film Festival in January 2023.
In summer 2021 Micah Bateman and Lindsay Mattock (SLIS) created an online certificate program to train LIS professionals to use digital tools to share cultural heritage collections that feature diverse rural voices. In 2022, the Institute of Museum and Library Services awarded Bateman and Mattock a $150,000 Laura Bush 21st Century Librarian Program Grant for their project, Activating Archives in Remote Communities: Training Rural LIS Professionals for Inclusive Memory Work. 
Fellows-in-Residence
This year's fellows:
Brady G'Sell, Anthropology and Gender, Women's & Sexuality Studies
Carolyn Colvin, Teaching & Learning
Sylvia Mikucki-Enyart, Communication Studies
Congratulations to previous fellows who completed work begun at Obermann, including—
Collaborating—Seeing Anew Together
One profound impact of the Obermann Center comes from our energetic convening of individuals, communities, and units. Together, we expand perspectives on complex ideas, challenges, and possibilities. To note just a few 2022–23 examples—
For Obermann's research and writing workshop, I and a dozen other scholars from a bunch of different disciplines read each other's work, participated in inspiring and joyful conversation, [and] wrestled with writing prompts [...] I was exposed to ideas I'd never otherwise stumble upon: math! law! journalism! anthropology! It was so delicious and affirming. I got great notes on my article, I got practical, brass-tacks advice on how to be a scholar, and I got to witness these incredibly generous intellectuals make breakthrough after breakthrough. I'm feeling so motivated to suck the marrow out of my scholarship practice this summer. I'm very grateful to have had this incredible growth opportunity.

—Megan Gogerty (Theatre Arts), participant in the Faculty Writing and Research Workshop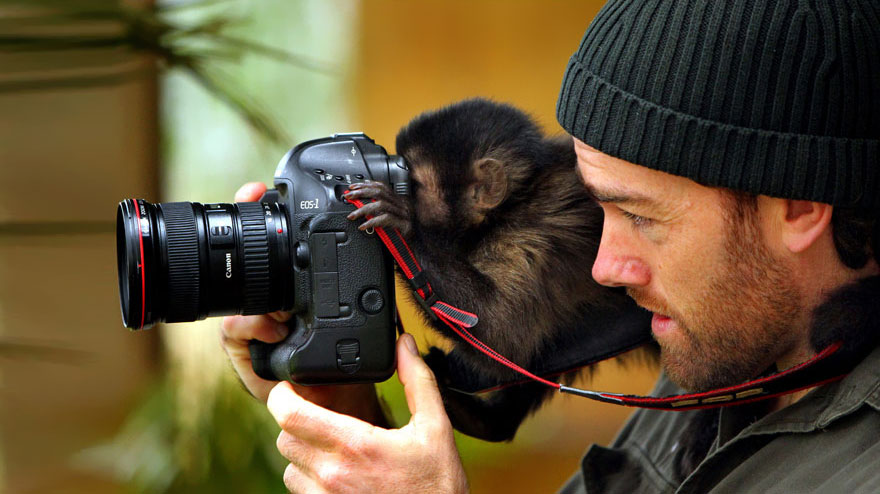 Book Ends
Co-sponsored by Obermann and the VP for Research, the workshop helps UI faculty turn strong manuscripts into field-changing books. 
This year, Book Ends awards went to—
Eric Vázquez (American Studies) for States of Defeat: U.S. Imaginaries about Revolutionary Central America
Paula Amad (Cinematic Arts) for Cin-aereality: Aviation, Cinema, and Modernity 
We also celebrate former awardees:
And we hosted a discussion between Tara Bynum and Kabria Baumgartner (History and Africana Studies, Northeastern University) on Bynum's Reading Pleasures. Acknowledging the brutality of slavery, the scholars drew on Bynum's extensive archival work to honor Black joy as a powerful form of resistance to suffering.
Quote
"Book Ends enabled me to benefit from focused, practical, and inspiring expert feedback on my book manuscript at a critical point in its evolution. From beginning to end, the whole process was a book writer's dream, and it has enabled me to expand my professional network while also strengthening my book manuscript in preparation for publication. When I mention the Book Ends program to colleagues at peer institutions, they are rightfully envious! Thank you to the Obermann Center and OVPRED for continuing to recognize the critical support needed for faculty to complete book projects."

—Paula Amad (Cinematic Arts)
Humanities and Public Life Book Series
Around the world, imaginative new cross-disciplinary collaborations in the humanities are connecting academic, local, and global partners. Part exhibition, part documentary, part advice, and part reflection on failures, successes, and possible futures, the books in the Humanities & Public Life series capture the voices of faculty, students, community members, and organizational partners whose work serves the common good. The series, a collaboration between the Obermann Center and the University of Iowa Press, welcomes authors whose work engages with public collaborators and who seek both academic and non-specialist readers.
In 2022, the series published two books:
Externally Funded Programs
Mellon Humanities for the Public Good: Integrative, Collaborative, Practice-Based Graduate Education
Imagining a world transformed by humanities scholar-practitioners, the Humanities for the Public Good (HPG) initiative is moving forward in collaboration with CLAS, the Graduate College, and numerous departments to offer graduate students interdisciplinary, collaborative, and practice-based graduate experiences. In the fourth year of a grant from the Mellon Foundation, faculty, staff, and graduate students developed new courses, revised existing courses, and worked toward a graduate certificate program.
Course design mini-grants: Faculty reimagined a range of courses in English, Cinematic Arts, Spanish & Portuguese and French, building career diversity into the curricula in creative ways and engaging with alumni working outside higher education.
Humanities Labs: Four awards supported faculty in transforming existing graduate courses into hands on learning experiences:
For her course Out of the Archive: Black Women Behind the Lens, 

Hayley O'Malley

(Cinematic Arts) had students adapt their research into film programming, creating an exciting series in collaboration with FilmScene.
Elizabeth Rodriguez Fielder (English) is developing a seminar called Creating With Archives, after piloting the pedagogy in an undergraduate class.
Christine Shea (Spanish & Portuguese), Aron Aji (Translation Workshop), and Claire Frances (Division of World Literatures, Languages, and Cultures) are designing a seminar, Invisible Iowans: Linguistic Diversity, Cultural Identity and Social Justice in a Historically White, English-speaking Space.
Steve Warren (American Studies and History) transformed Public History into a collaboration with Indigenous communities. Students developed digital projects with and for communities in Oklahoma. 
Internships: In summer 2023, eight UI PhD students interned at Public Space One, the Coralville Public Library, Diversity Market, United Way of Johnson and Washington Counties, the UI Labor Center, the UI Office of the State Archaeologist, and the Iowa City Public Library. They worked on projects ranging from collecting oral histories, creating curricula, and research and development. Learn more about the interns.
Mellon Sawyer Seminar: Racial Reckoning through Comics
Directors Corey Creekmur (Cinematic Arts, English, and Gender, Women's, & Sexuality Studies), Ana Merino (Spanish & Portuguese), and Rachel Williams (Dean of Liberal Arts, UNC School of the Arts) organized a yearlong conversation and four exciting public symposia that asked how comics reflect and shape understanding of race and ethnicity in specific times and places. Comics scholars and artists offered powerful ways of seeing how comics can stall or inspire the work of social justice.
The Seminar held four public, two-day symposia; an interview with a major comics artist; and a film screening. Taken together, the events saw upwards of 415 attendees.
You'll find recordings of provocative comics artists like Joe Sacco and the Hernandez brothers, along with groundbreaking scholars and more on the Racial Reckoning through Comics website.
Humanities Without Walls
For seven years, the Obermann Center has been a member of the Mellon-funded Humanities Without Walls consortium of 16 Midwestern university humanities centers. HWW is led by Professor Antoinette Burton at the University of Illinois Champaign Humanities Research Institute. 
Assistant Professor Louise Seamster (Sociology & Criminology and African American Studies) received $150,000 for her project, "The Flint Water Disaster Public Archive," a form of archival data justice that will return records to members of affected communities. 
Obermann Director Teresa Mangum received $35,000 to work on a career diversity initiative with Professor Ken Brown (Colleges of Business and Education) and representatives from the OVPR, CLAS, and the Graduate College. Campus leaders from the humanities and adjacent graduate programs and employers from nonprofits and business are exploring ways to expand career preparation and prospects for humanities graduate students.