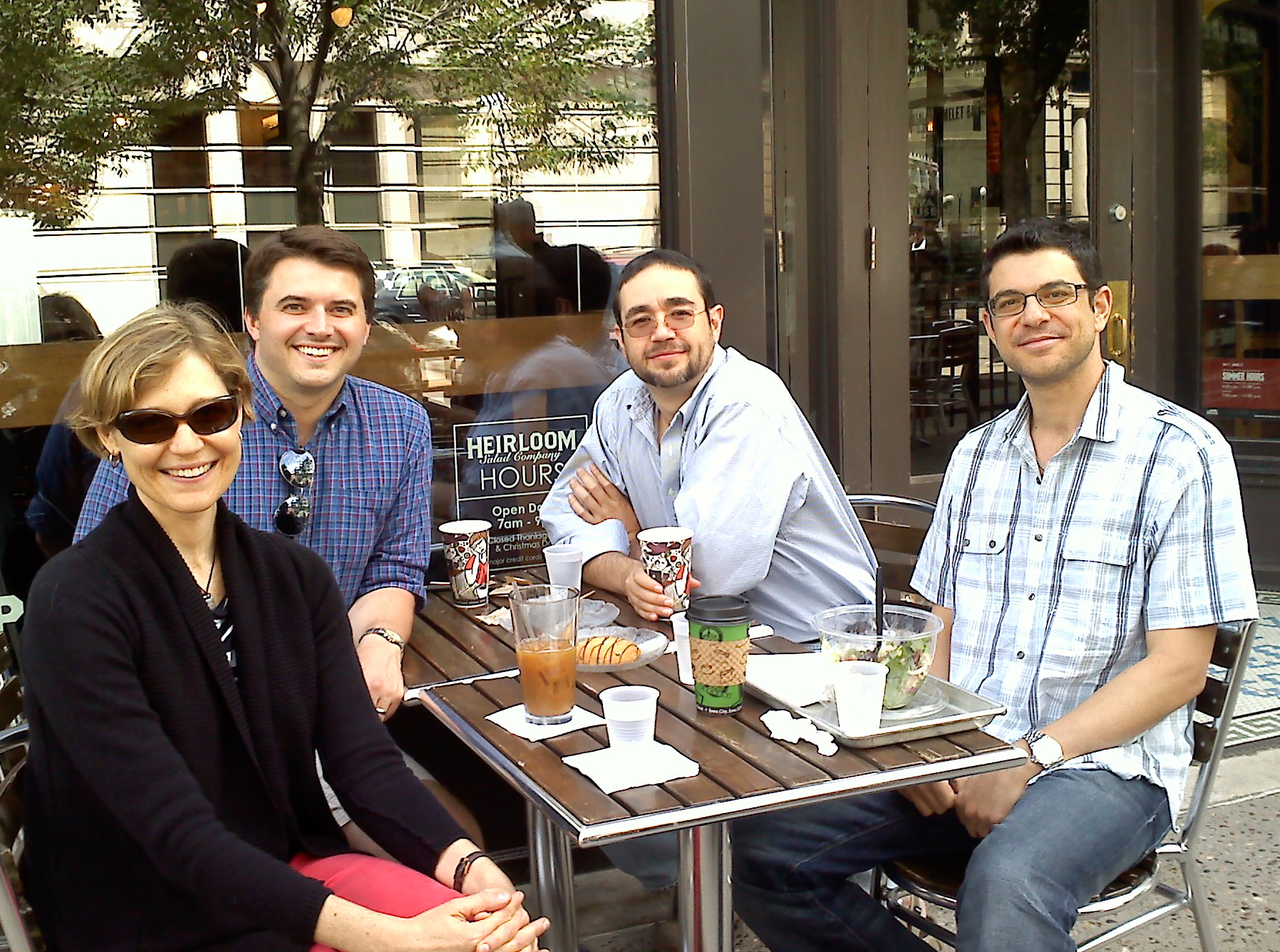 2013 Interdisciplinary Research Grant recipients Amber Brian, Bradley Benton, Pablo Garcia Loaeza, and visitor Peter Villella, who together worked to translate Fernando de Alva Ixtlilxochitl's Thirteenth Relation
Fostering collaborative scholarship & creative work
The Obermann Interdisciplinary Research Grants (IDRG) foster collaborative scholarship and creative work by offering recipients time and space to exchange new ideas leading to invention, creation, and publication. IDRG groups work at the Obermann Center for two weeks, usually in July and/or August. Applicants propose work on a project with colleagues from across the University, across disciplines within their own department, or with colleagues from other parts of the country or the world. Projects are intended to result in an important scholarly or creative work.
Each collaborator is awarded $3,000 in research funding for a 2-week residency.
We welcome IDRG applications from artists, researchers, and scholars in any discipline and on any topic. In addition, special funds are available to support one or two groups that are working specifically on projects focused on children's learning and development, child welfare, and/or maternal education. These funds are provided by the Laura Spelman-Rockefeller Grant. All aspects of the application process are the same.